Affordable, non-invasive and highly effective treatment for chronic soft tissue and tendon injuries.
Chiropractor London / Waterloo
Natural Treatment For Shoulder, Back, Neck Pain and Headaches
Professional Chiropractor London
We are a dedicated, friendly chiropractic clinic conveniently located just outside Waterloo station at the Vista Diagnostics Centre with access to a state of the art MRI scanner on site. We have a sister clinic in Hildenborough Kent. We are fully registered with the General Chiropractic council and approved by all major health insurers, including Bupa, AXA PPP, PruHealth, Aviva and Cigna Healthcare.
What is Chiropractic Treatment?
Chiropractic is a natural approach to spinal health. We treat problems in the spine, nerves, joints and muscles. We use safe and gentle techniques to restore movement to dysfunctional segments of the spine. Although these techniques are vital to our treatment we also use soft tissue and muscle techniques to address the compensatory effects that come with postural stress and wear and tear over time.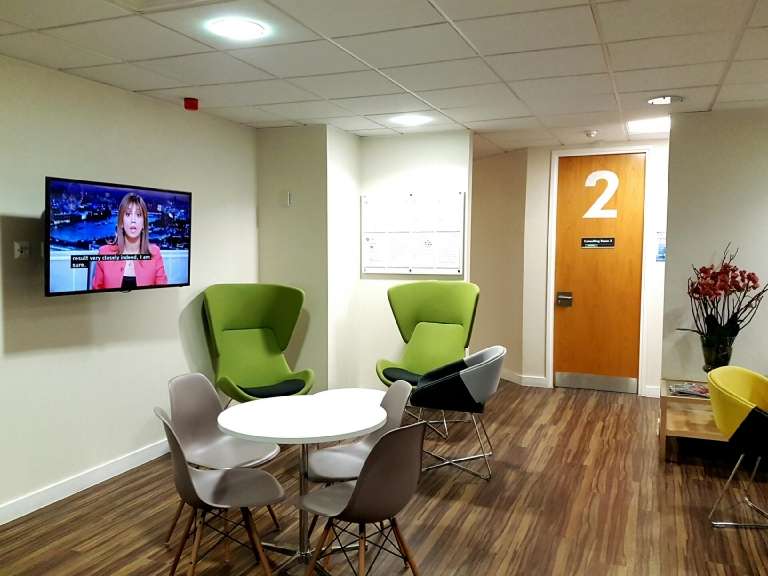 Our Mission
Our goal is to do our utmost to ensure you get the most out of chiropractic care.  Whether that's pain relief, improved mobility or better posture. Our aim is to make sure you get the best quality treatment tailored to your individual needs.
Meet the Chiropractor
Chiro London Can Help
We are fully qualified and registered in the UK and approved by all major health insurers. chiropractor
We specialise in diagnosis, treatment and prevention of musculoskeletal problems. Chiropractic focuses on the cause of the problem and not just the symptoms. By restoring normal function to the musculoskeletal system, chiropractors play a major part in relieving disorders, and any accompanying pain or discomfort, arising from accidents, stress, lack of exercise, poor posture, illness and the everyday wear and tear that happens to all of us.
Who Can Benefit from Chiropractic Treatment?
If you have one or more of the following symptoms, chiropractic treatment may be able to help you:
Back pain
Neck and middle back pain
Disc problems
Headaches arising from the neck
Migraine headaches
Hip, knee, ankle and foot problems
Arm, shoulder, elbow and hand problems
Sports injuries – strains and sprains
Stress and tension
RSI (Repetitive Strain Injury)
Poor posture and flexibility
Frozen shoulder
Osteoarthritis of the knee
Myofascial pain syndrome
Pain during pregnancy
Andrew is friendly and professional. Prices are very reasonable, payment by card or cash and he takes the time to diagnose any issues. I have been going to Andrew for about the past 12 months, have recommended him to several work colleagues and have no problem telling anyone about his amazing services. Leith L.
Best Chiro I have ever had the luxury of being a patient of!! Solved my back issues and made my pregnancy so much easier. Michaela
Andrews hands are magic he cares and listens Pat P.
Andrew was recommended to me by a friend, and I happily recommend Andrew to others. He is always friendly and takes care with his adjustments. He has genuine concern and it helps. I work in an office environment and he always sorts me out, literally removing pain almost instantaneously. His location is very central, and as the appointments are not long it is convenient and easy to fit into a busy schedule Chloe
Based in Hildenborough / Tonbridge area?
We have a sister clinic there!